Healthcare Reimbursement Strategies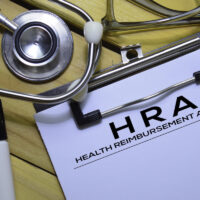 You and your team work hard to develop a healthy practice with healthcare practitioners whom you trust.  You want to focus on providing excellent, efficient care to your patients, build your network and your reputation, all while complying with the state and federal laws that govern the healthcare industry.  To keep the proper business incentives, however, while keeping your practice afloat, you need to implement appropriate payment and reimbursement strategies.  What are some options for healthcare reimbursement protocols that your healthcare practice can evaluate?  Reach out to a seasoned healthcare regulatory compliance and business-oriented healthcare law attorney for advice or representation.
Discount from billed charges
The billed charges approach involves having the payer agree to reimburse at a negotiated discount using the provider's standard Charge Description Master, which tracks activity usage and billing.  While this may be the easiest to calculate and appear to present the lowest risk to providers by setting costs up-front, payers will often heavily scrutinize the charges.  This approach often leads to higher rates of denial, causing more recovery or audit work on the back end.
Fee-for-service model
Fee-for-service incorporates specific negotiated rates for each procedure or service performed but adds additional cost-controls and care management components. Inpatient services can involve per-diems and defined or relative weight case-rates used by the payer to promote shared cost/care management, and providers will often negotiate carve-outs or high-cost items to balance out risks.  For outpatient care, there are generally simple rate schedules or defined coding for specified payment classifications, along with other discounts and bundling offers negotiated between payers and providers.
The fee-for-service approach encourages a high volume of services, especially those with a favorable price-to-time-spent ratio, and may encourage more tests or procedures than strictly necessary in order to drive up cost rather than provide the most efficient and effective treatment for patients. 
Value-based reimbursement
Value-based reimbursement is much like the fee-for-service model but incorporates a quality and efficiency component.  The approach ties specific benchmark metrics relating to the quality of care, rather than merely quantity, which creates additional incentives to achieve positive outcomes.  Providers get rewarded for reaching quality and satisfaction benchmarks.  The approach has become more popular recently because it not only increases patient satisfaction; it has also been seen to reduce the overall cost to payers by improving patient health.  Both providers and payers appear to benefit from value-based healthcare.  Many see value-based reimbursement as the future of healthcare reimbursement.
Bundled payments
Bundled payments involve providers being reimbursed for specific episodes of care. This approach is meant to be broader than traditional case-rate reimbursement.  By tying payment to episodes of care rather than each particular procedure, the method is seen to reduce incentives for redundant or unnecessary treatments.
Shared savings
The shared savings model is a payment strategy that offers incentives for providers to reduce health care spending for a defined patient population by offering them a percentage of net savings realized as a result of their efforts.  Providers are incentivized to improve the coordination of care and outcomes across the defined population.  Shared savings can be applied to a portion or to all of the services expected to be used by a patient population.  The provider and payers will predetermine the methodologies and associated benchmarks to determine the amount of the shared savings.
Perfect Your Business Model With the Help of an Experienced California Healthcare Law Attorney
If you're a California healthcare provider who needs assistance with matters pertaining to reimbursement protocols, compliance, licensing, or any other legal issue, get seasoned and effective help by contacting a dedicated Los Angeles healthcare lawyer at the Law Offices of Art Kalantar for a free consultation in Los Angeles or statewide at 310-773-0001.