Value-Based Healthcare Models Are Shifting, Hopefully for the Better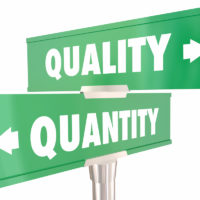 There is a new trend in healthcare provider payments that veers away from the traditional approach to service reimbursement. Healthcare providers historically have operated by providing services, and then insurance companies pay retrospectively based on bill charges or annual fee schedules. The system tends to reward providers who provide more services, often meaning simply performing more tests and procedures on each patient regardless of whether that approach is the most efficient for the patient or leads to the best outcome. A different path has recently come about that ties payments to the quality of care given, rather than outright quantity, and provides incentives and rewards for effective and efficient care. Continue reading for details about the shift to value-based healthcare models and how Medicare is leading the charge, and contact a knowledgeable Los Angeles health care law attorney, Art Kalantar with any questions.
The Benefits of Value-Based Healthcare
The idea behind value-based care is to focus on whether the treatment of each patient is the best and most efficient. Fee-for-service reimbursement, so the argument goes, encourages unnecessary procedures or micro-billing for patient care by focusing only on the volume of services performed, rather than the quality of care, the cost, or the outcome. Value-based care helps patients get better care, keeps healthcare providers more cost-efficient, leads to higher patient satisfaction, and lowers both cost and risk to healthcare payers by keeping the population healthier and reducing the number of total claims which keeps the payment process more efficient.
Medicare Rollout
The Centers for Medicare & Medicaid Services (CMS) has recently been introducing a number of value-based care models, such as the Medicare Shared Savings Program and Pioneer Accountable Care Organization Models. These models reward healthcare providers with payment boosts if they participate in the alternative payment programs and meet minimum quality performance thresholds, such as reducing hospital readmission for specific patients. The Department of Health & Human Services (HHS) set a goal to transition 50 percent of Medicare payments to value-based payment models by the end of 2018. Private payers have begun following CMS's lead by rolling out their own value-based models.
Changes for Healthcare Providers
Under the value-based care system, providers are more responsible for tracking patient outcomes and progress. Providers are incentivized to use more advanced IT and data analytics to track patient progress and readmission, and to focus on evidence-based medicine to be as efficient and effective as possible from the outset of patient treatment, for all patients. The system also rewards heavier patient engagement. Providers that deal with more repeat-visit patients may take a financial hit in the short run, but proponents of the program believe that overall healthcare costs will drop and that the benefits will accrue to healthcare providers as well as the general population.
If you're a healthcare provider who receives a substantial portion of patients with Medicare or other payers using the new value-care models, get help adjusting to the programs and ensuring that you are being repaid appropriately by contacting a seasoned and experienced Los Angeles healthcare lawyer at the Law Offices of Art Kalantar for a free consultation at 310-773-0001.