Tips When Selling Your Medical Practice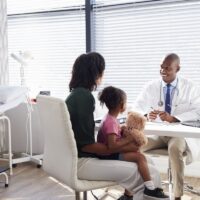 Mergers and acquisitions are complex procedures at the best of times. As a healthcare professional, you are likely more focused on your practice and your patients than the legal minutiae. When you decide to sell your practice, you have to dive deep into the business and legal side of things, while still keeping in mind your responsibilities as a medical practitioner. Below, we provide a few tips to keep in mind when getting ready to sell your medical practice. If you are looking to sell your healthcare entity or if you have any other questions concerning healthcare business law, reach out to a dedicated California healthcare business law attorney for assistance.
Get a Proper Valuation
When you decide to sell your practice, you will need to ascertain a purchase price. Unless the fair market value of your practice has already been determined, you will need to consult with a qualified appraiser who knows how to properly value a medical practice. A seasoned healthcare attorney can help you identify and retain an appropriate expert. There are a variety of aspects to valuation, including looking at recent sales for similar practices in the same geographical area, evaluating the physical assets, the goodwill of the business, the patient relationships, intellectual property and other assets. You will need to incorporate your assets and your liabilities into the valuation. The most important thing is to get a proper appraisal before you even begin to agree on a price.
Your Practice and Your Building Are Separate
If you own the building in which you practice or have an interest in your surgical suite or office space inside an office condo, it is important to keep in mind that these physical assets are separate and distinct from your medical practice as a legal entity. The person or entity buying your practice may or may not be interested in purchasing your space as well. You have several options:
Sell the practice, lease the space. You can keep ownership of the space and lease the property to your buyer or another party. You can manage the property yourself or farm out those duties to a management company. You can also start a lease but include an option to buy after a set period of time, such as five years. When the time period expires, if the practice owner does not want to buy, you can continue as a landlord or sell the space to another investor.
Sell the practice and the space. You can sell the practice along with the real estate to your buyer. The terms of the sale must take into account the value of both aspects separately. If the practice buyer is not interested in owning the space, you can shop around for another buyer.
You must also deal with other physical assets such as medical equipment.
Do Your Due Diligence
The sale of any corporation can be complex, and adding healthcare compliance issues to the matter can make things that much more difficult. You will need to ensure that your buyers are proper and legal (in California, you cannot sell to non-practitioners) and that they understand their responsibilities concerning your practices. You will need to comply with all manner of healthcare regulations concerning patient confidentiality, business referrals, billing, and anti-kickback laws. You will likely need to provide your compliance plan to your buyers.
In this process, you should be conducting due diligence on yourself as well as your counterparty. Make sure you know your liabilities, including things like potential litigation. Make sure that you do not make unsupported or impossible representations in your sale agreement (such as "no unknown liabilities").
Review Third-Party Contracts for Assignability
When you are getting ready to sell your practice, you may suddenly realize just how many third-party contracts you have ongoing. Your building lease, your medical product supplier, your contracts with other physicians, even your cleaning staff and kitchen crew may be through a third-party contractor. All of these contracts will need to be dealt with when you sell your practice.
These contracts may be assignable to your purchaser, likely with the approval of the contractor, but some might not be. A buyer may have given you a more favorable price in part because of your excellent, long-term lease deal, which will not apply to the buyer upon transfer. Ensure that you and your legal team gather and review all applicable agreements and that those agreements are properly accounted for in your sale.
Protect Your License and Expand Your California Medical Business
For assistance with matters pertaining to healthcare mergers and acquisition, regulatory compliance, business disputes, claims of fraud, licensing or any other healthcare legal issue, contact the Law Offices of Art Kalantar in Los Angeles or California statewide at 310-773-0001.