Healthcare Investigations: How Does an OIG Investigation Work?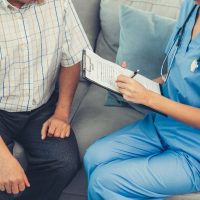 The Department of Health and Human Services Office of the Inspector General (HHS-OIG, or OIG) is the principal federal agency responsible for investigating potential healthcare fraud and abuse. If you're under investigation by the OIG, it's important to understand the process, your responsibilities, and how best to respond. Failing to appreciate the gravity of an OIG investigation can have a profound effect on your business, your license, your finances, and even your freedom.
Read on for a discussion of how OIG investigations operate. Call an experienced California criminal defense and regulatory investigation lawyer for help preparing for and responding to government investigations.
How Do OIG Investigations Start?
The OIG has a variety of means for identifying investigative targets. They work with both state and federal law enforcement agencies, as well as a variety of internal and external sources of information.
Some of the most common ways OIG investigations begin include:
Hotline complaints from patients, employees, and others who notice something wrong
Whistleblower complaints submitted through other sources, including qui tam lawsuits
Audits that turn up unusual billing practices or concerning patterns
Referrals from other agencies involved in their own investigations
Data anomalies detected using analytic software
Requests for Information and Witness Interviews
If the OIG determines that something is suspect at an identified target, they'll commence the investigative process. OIG and agents will utilize a variety of means to obtain information from the target business, including document requests, inspections, and interviews.
Requests for information vary from formal to informal, but they are all part of the broader investigation and should be taken very seriously. Means for obtaining information include:
Issuing subpoenas to compel targets to provide records, testimony, or both
Requests for informal "chats" with employees, patients, or employees of other practices or companies
Visits to the target offices–either announced or unannounced–to conduct inspections
The OIG can appear as friendly or hostile, depending on how they choose to conduct their investigation. Informal "chats" are still witness interviews. Subpoenas can be broad in scope and seek extensive amounts of information that can be costly and challenging to collect, collate, and produce. The grounds for challenging OIG subpoenas are relatively narrow, technical, and best understood by an attorney experienced in responding to subpoenas. The OIG often conducts its on-site visits unannounced or claims to be conducting a "routine" inspection; these are all investigative tactics designed to uncover improper conduct.
Evaluation of the Evidence
After sufficient evidence has been collected, including data analytics and witness testimony, the OIG's agents and lawyers will review the evidence to consider whether any unlawful conduct took place. They'll consider whether the target has violated healthcare or fraud laws such as the Anti-Kickback Statute, the Stark Law, or the False Claims Act. They may find that they have the smoke—circumstantial evidence that something is wrong–but they lack the fire–the definitive proof. They may continue their investigation until they believe they have enough to take to court.
Possible OIG Investigative Outcomes
Depending on the evidence they find, the OIG has a number of options available. If they find their initial concerns were unwarranted, they can drop the matter entirely. On the other hand, if they find evidence of wrongdoing, they can pursue a wide range of enforcement options, such as:
Criminal prosecution
Civil prosecution aiming to obtain settlements or civil monetary penalties and reimbursement
Administrative penalties, including license penalties, exclusion from Medicare or Medicaid, revocation of billing privileges, and others
To avoid the worst consequences of an OIG investigation, it's critical to get an experienced healthcare attorney on your side who handles OIG investigations as soon as possible. Delay on your part may result in waiver, forfeiture, or loss of important rights and defenses. If you know or suspect you are, or may be, the subject or target of an OIG investigation, having the right legal team in your corner can mean the difference between simple fines or no penalties at all and losing your license or facing criminal prosecution.
Call a Dedicated Healthcare Fraud and Abuse Defense Attorney for Help Anticipating and Responding to Agency Investigations
It is imperative to consult an experienced healthcare fraud and abuse defense attorney prior to speaking with OIG investigators or special agents. Every person has a constitutional right to refuse to answer any question by a law enforcement officer and seek legal advice and representation. OIG conducts "visits" unannounced because they hope that you will not contact an attorney. It is highly advisable not to volunteer any information and politely advise the OIG or FBI investigators or agents that you would like to consult an attorney prior to responding to inquiries. Almost never will you benefit from speaking with the agents without first consulting with an attorney experienced in these matters. If you speak to an OIG or FBI investigator without first consulting with an experienced attorney you may lose valuable rights.
For help responding to agency investigations, dealing with billing fraud or regulatory compliance issues, assistance with building your medical practice, or for advice and representation concerning internal investigations, auditing, employment matters, governance issues, business disputes, licensing, or any other California healthcare law matter, contact the Law Offices of Art Kalantar at 310-773-0001. The Law Offices of Art Kalantar, located in Los Angeles, provides legal services throughout California.