How Breaching HIPAA Could Impact Your Professional Practice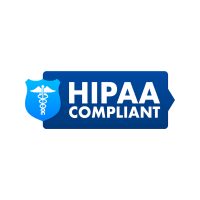 The Health Insurance Portability and Accountability Act (HIPAA) is a federal law that governs how private healthcare information must be maintained, including how it can be stored and transferred. HIPAA sets a host of requirements for healthcare practices, including training, data security, and private health information (PHI) disclosure. The requirements are strict, and violating HIPAA can lead to a host of consequences.
Make sure that your data privacy systems and other infrastructure are well-implemented, maintained, and up-to-date. If you are facing allegations concerning HIPAA, you need a seasoned healthcare law counselor on your side. Continue reading to learn about how HIPAA violations can impact your practice, and call a knowledgeable California healthcare regulatory compliance lawyer for advice and representation.
Civil Penalties for HIPAA Violations
If your healthcare practice has permitted or fostered HIPAA violations, even through negligence, you can face severe financial penalties. Penalties for HIPAA violations can be issued by the Department of Health and Human Services Office for Civil Rights (OCR) as well as by the California Attorney General.
HIPAA violations are separated into categories based on the severity of the offense. The government is willing to resolve minor violations, especially those that occurred unintentionally, with non-punitive measures involving voluntary compliance and assistance with training and tech guidance. More serious violations, however, or repeated violations, are likely to be met with heavy penalties.
Per statute, there are four tiers of HIPAA violation:
Tier 1: The entity was unaware of the violation and could not have reasonably avoided the violation, even had they undertaken a reasonable amount of care (e.g., a malicious hack of an otherwise well-protected server). Punishable by $100-$50,000 per violation.

Tier 2: The entity should have been aware of the violation but could not have avoided the violation even with reasonable care (falling short of willful neglect of HIPAA rules). Punishable by $1,000-$50,000 per violation.

Tier 3: The entity committed a violation through "willful neglect" of HIPAA rules, but an attempt has been made to correct the violation within a set time period. Punishable by $10,000-$50,000 per violation.

Tier 4: The entity committed a violation through willful neglect and has not corrected the violation within the required time period. $50,000 per violation.
These figures represent the base-level fines set by statute. However, the actual penalty amounts adjust with inflation. As of 2022, the fines are 25-30% higher than the base level set by statute.
Repeat violations can yield multiple fines, up to an annual maximum penalty. As of 2022, OCR is authorized by law to issue close to $2 million in fines per year for repeat violations, although the agency previously announced that it would apply lower maximum annual limits to violations in Tiers 1-3.
Even an unintentional violation can lead to heavy fines depending upon the circumstance, although severe penalties are much more likely when the violation was knowing, resulted from deliberate neglect of the HIPAA rules, and the entity has not taken appropriate steps to resolve the issue. Other factors, including the nature of the violation, the harm caused, and the number of people affected contribute to the size of the penalty.
Additionally, entities that violate HIPAA can find themselves excluded from Medicare and other government healthcare programs.
Criminal Penalties for HIPAA Violations
If a covered entity or specific person knowingly violates a HIPAA rule by wrongfully disclosing or obtaining individually identifiable health information, they may be subject to criminal penalties. Criminal prosecution is handled by the Department of Justice. Depending upon the nature of the act, the penalty for wrongful disclosure or wrongly obtaining PHI ranges up to $50,000 in fines and a year in prison.
If the offense was committed under false pretenses/fraud, the perpetrator can face up to $100,000 in fines and up to five years in prison.
If the defendant committed the offense with the intent to sell, transfer, or otherwise use PHI for commercial gain, personal gain, or malicious harm, they can face up to $250,000 in fines and up to ten years in prison.
Call a Seasoned Healthcare Law and Regulatory Compliance Attorney for Help Fielding HIPAA Allegations, Civil Claims, and Regulatory Investigations
For help responding to allegations concerning HIPAA or other regulatory violations, assistance with building your medical practice, or advice and representation concerning internal investigations, auditing, employment matters, governance issues, business disputes, licensing, or any other California healthcare law matter, contact the Law Offices of Art Kalantar in Los Angeles or California statewide at 310-773-0001.