Terminating a Physician-Patient Relationship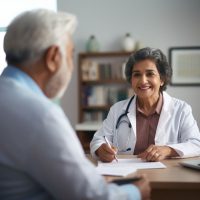 The physician-patient relationship is a cornerstone of healthcare, built on trust, mutual respect, and professional integrity. However, there may be circumstances when a physician wishes to terminate this relationship. In California, the process is governed by specific legal and ethical guidelines to protect both parties and avoid liability for patient abandonment. Read more about the ins and outs of terminating the physician-patient relationship below, and contact the Law Offices of Art Kalantar if you are a California medical professional in need of advice and assistance from a skilled and knowledgeable healthcare attorney.
Reasons Physicians Terminate the Physician-Patient Relationship
According to the California Medical Association Physician Legal Handbook, a physician has the right to end a patient-physician relationship without specifying a reason. Typically, however, a physician doesn't terminate the relationship without grounds related to the healthcare practice. Common triggers for considering termination include:
Missed appointments
Refusal to comply with medical advice or undergo recommended tests
Disruptive or dangerous behavior toward staff or other patients
Breakdown in communication resulting in a lack of trust or mutual respect, making the therapeutic relationship untenable
Legal Obligations to Avoid Patient Abandonment
The Medical Board of California considers patient abandonment to be "unprofessional conduct."
Before severing ties, physicians must continue offering care to avoid accusations of patient abandonment until:
The patient voluntarily ends the relationship
The patient's medical condition no longer necessitates the physician's specialized care
The physician had initially agreed to treat a specific condition within a particular timeframe or location
A formal written notice of termination has been sent to the patient, specifying a date after which care will cease
Physicians should send a written notice to the patient via certified mail, return receipt requested. This ensures that the patient has received the notice and acknowledges its receipt.
Continuity of care can be an important part of transitioning away from a relationship with a patient. The physician should continue to treat the patient until he or she has had a reasonable time to find an alternative source of care. The duration of this transitional period depends on various factors, including the patient's medical condition, availability of alternative care, and financial capabilities, but a minimum of 15-30 days is recommended by the Cooperative of American Physicians.
Legal Steps to Terminate Care in California
Adhering to the following steps as a general rule can help ensure you have taken all the necessary actions to terminate the relationship appropriately while protecting your practice from complaints of patient abandonment.
Written Notice: As mentioned earlier, a formal written notice should be sent to the patient.
Documentation: Maintain a record of all communications and notices sent to the patient, as well as their medical records.
Referrals: Provide the patient with information on alternate healthcare providers and facilitate the transfer of medical records.
Final Consultation: If possible, schedule a final consultation to discuss the termination and ensure that the patient understands the reasons and next steps.
Terminating a physician-patient relationship without following the proper procedures can lead to allegations of patient abandonment, which can result in legal repercussions and damage to the physician's reputation.
Contact the Law Offices of Art Kalantar for Help With Healthcare Legal Matters in California
Terminating a physician-patient relationship is a sensitive and complex process that must be handled with the utmost care and professionalism. By adhering to California's legal and ethical guidelines, physicians can navigate this challenging situation while minimizing potential liability.
For help with regulatory compliance, entity formation and licensing, criminal defense, and the full range of healthcare law throughout California, call the Law Offices of Art Kalantar at 310-773-0001.