DEA Audits & Investigations: Reasons for Controlled Substances Audits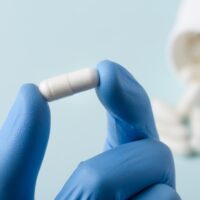 Healthcare providers that prescribe or dispense medications are required to comply with the tenets of the Federal Controlled Substances Act (CSA) among myriad other federal laws. The U.S. Drug Enforcement Administration (DEA) has the authority to conduct periodic audits and investigations of medical services providers and pharmacies, reviewing medication storage locations, laboratories, and medical facilities. Because the DEA can conduct such audits without announcement or preamble, it can be difficult to gauge the reasons behind an audit. Does an audit of your facility mean you are under investigation for CSA violations, healthcare fraud, or other issues? Continue reading to learn about the DEA's audit practices and what it means for your healthcare practice or pharmacy. If you are facing a DEA audit or other government investigation, call a knowledgeable DEA investigation lawyer today for advice and representation.
No Search Warrant is Required
The DEA is authorized to perform audits of practitioners, pharmacies, and other entities that are licensed to dispense, process, or distribute controlled substances. The first thing to keep in mind when facing a DEA audit is that the DEA can conduct an audit whenever they choose, unannounced, and without first obtaining a search warrant. Rather than providing a search warrant, the DEA will tender a Notice of Inspection. The registrant will, however, be asked to provide informed consent before the inspection will be performed.
The informed consent comes in the form of signing a document (the Notice of Inspection) stating that the registrant is voluntarily allowing the inspection to proceed, fully understanding that the registrant has the constitutional right to refuse the inspection. Evidence obtained during the consent may be used in a subsequent criminal proceeding against the registrant.
The registrant has the right to refuse informed consent. The DEA will then need to go to administrative court to obtain a warrant. Administrative warrants are freely granted, much more easily obtained than criminal search warrants. If the DEA returns with a warrant, the registrant cannot refuse entry without facing potential criminal prosecution. In some situations, the DEA can proceed without a warrant, including when:
The business is applying for its initial DEA registration;
The DEA is inspecting books and records under an administrative subpoena; or
The DEA determines there is an imminent danger to the public health or safety
When & Why Do Controlled Substance Audits Happen?
The second thing to keep in mind regarding DEA audits: They do not necessarily mean that your practice is under investigation or that there have been any allegations made that your business is violating federal laws or regulations. DEA audits can occur at any time, either for a specific reason or for no reason other than to conduct a random inspection to ensure compliance. Registrants that distribute controlled substances should expect an audit at least once every three to five years in addition to other occasional, random inspections.
DEA audits can also occur in response to a tip about possible illegal activity. Tips may come from a pharmacy or a patient concerning, for example, problematic prescription practices. The DEA may also act to investigate unusual prescription behaviors that are at odds with how other medication prescribers act. If the DEA has any reason to suspect that the registrant is acting in violation of the CSA, you can expect a thorough, deep inspection, including reviews of your books and records, interviews with owners and staff, an inspection of your controlled substance storage cabinet or safe, and patient records. If the DEA uncovers evidence of illegal conduct, they will likely refer the case for criminal prosecution.
Call a DEA Investigation Defense Lawyer Today for Seasoned Legal Counsel
For help with DEA investigations, Medi-Cal audits, healthcare fraud allegations, healthcare regulatory compliance, auditing, employment disputes, mergers and acquisitions, business disputes, licensing, or any other California healthcare law matters, contact the Law Offices of Art Kalantar in Los Angeles or California statewide at 310-773-0001.