Chronic Care Management (CCM) and Billing Compliance Rules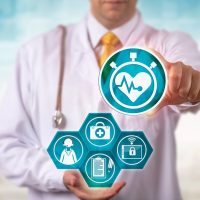 Chronic Care Management (CCM) is a vital component of healthcare, particularly for the care of patients with multiple chronic conditions. It provides a structured approach to help patients manage their health conditions more effectively, reducing the risk of hospital admissions and improving one's overall quality of life. As beneficial as CCM is, its provision necessitates careful navigation of complex billing requirements to avoid potential compliance issues. Read on for a discussion of this vital topic. For help dealing with regulatory compliance disputes or related matters, call an experienced California healthcare law attorney at the Law Offices of Art Kalantar for assistance,
Billing Compliance Rules for CCM
Medicare introduced specific billing codes for CCM in 2015 to compensate healthcare providers offering these much-needed services. Here are some crucial components to keep in mind to maintain compliance:
Eligibility: To be eligible for CCM services, patients must have at least two chronic conditions expected to last at least 12 months or until death. Providers must also obtain written consent from patients before billing Medicare for CCM services.

24/7 Access to Care: To bill for CCM, providers must offer patients 24/7 access to care to address any urgent chronic care needs.

Care Plan: Each CCM patient must have a comprehensive, personalized care plan, documented in a certified Electronic Health Record (EHR) system.

Time Spent: CCM codes are time-based. Therefore, providers must document the time spent coordinating care for each patient.

Transitional Care Management (TCM): If providers bill for TCM services in the same month, they cannot also bill for CCM, as Medicare views these as overlapping services.
The Risk of Non-compliance
Failure to comply with Medicare's CCM billing rules can lead to serious consequences. These can range from claim denials to audits and potential legal action. In addition, providers could face penalties, including financial fines and potential exclusion from Medicare programs.
As a healthcare provider, understanding and implementing CCM billing regulations is essential to avoid these pitfalls. However, we understand that managing the complexities of healthcare law, on top of providing top-quality patient care, can be overwhelming.
The Role of Legal Support in CCM Compliance
At the Law Offices of Art Kalantar, we are dedicated to helping you navigate these complexities. With our deep understanding of healthcare law, we work closely with you to ensure compliance with CCM billing regulations, helping to minimize your legal risks while you focus on providing quality patient care.
We can provide counsel on the correct interpretation and application of these rules, assist with the development of compliant processes, and offer support should you face audits or legal action related to CCM billing.
In a healthcare landscape that is consistently evolving, staying abreast of current laws and regulations is critical. By choosing a legal partner with a deep understanding of healthcare law, you can ensure you're not only compliant but also able to focus on what matters most – the care of your patients.
For more information on how we can assist with CCM and billing compliance, or any other aspects of healthcare law, reach out to the Law Offices of Art Kalantar at 310-773-0001. From our offices in Beverly Hills, we serve healthcare professionals in Los Angeles and throughout California statewide.