What Physicians and Healthcare Organizations Should Know About Asset Forfeiture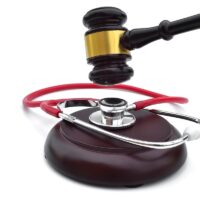 Pursuant to federal law, the government has the authority to freeze or force parties to forfeit assets in their possession in advance of criminal prosecution or civil litigation. The government can seize accounts, freeze accounts, and take other actions against healthcare providers in connection with healthcare fraud litigation. Asset freezes and forfeiture can have a devastating effect on healthcare practices and can impact their ability to pay legal counsel. Continue reading to learn about asset forfeiture in the healthcare arena. If you are facing an investigation concerning Medicare fraud, Medi-Cal fraud, or other forms of healthcare fraud, call a seasoned California healthcare fraud defense lawyer for advice and representation.
What is Asset Forfeiture?
Asset forfeiture is a remedy available to the federal government in connection with civil penalties or criminal prosecutions. Through asset forfeiture, the government can order a party convicted of a crime to forfeit any property involved in the commission of that offense to the United States, as well as "any property traceable to such property." The government is authorized to utilize asset forfeiture in connection with the prosecution of health care fraud offenses, such as mail or wire fraud perpetrated in connection with a healthcare benefit program. The seizure can take place during a criminal prosecution or as part of a civil proceeding.
The government is also authorized to cause a defendant to forfeit "substitute" assets up to the amount in value of the assets derived directly or indirectly through the fraud if those assets are difficult to obtain. For example, if the government cannot seize a $500,000 bank account that was actually used in connection with a fraud, the government can take $500,000 in other assets from the defendant.
When Can Prosecutors Use Asset Freezes?
The frightening part about asset forfeiture is that assets can be taken from defendants well in advance of a fine or sanction being imposed, a criminal conviction being obtained, or even charges being filed. While not technically "forfeiture," the government has the power to freeze assets by way of protective orders even before an indictment is filed. The government can request an order preventing the party from accessing or transferring assets that may be subject to later forfeiture in order to protect the government's interest in the property.
The government has several means to freeze assets in connection with healthcare fraud allegations. The government can pursue an asset freeze by way of a restraining order during the pendency of a criminal case. The government can also commence a civil action to enjoin a party from withdrawing, transferring, or destroying assets that may be connected to a Federal health care offense, even before bringing charges. Freezing assets can have a profound effect on the healthcare practice well in advance of any final finding of liability for criminal or civil fraud.
Targets of investigations can defend themselves against asset freezes and seizures. A savvy healthcare fraud defense lawyer can help you protect your practice so that you are not left being treated as guilty until proven innocent.
Call a Zealous Healthcare Fraud Defense Lawyer for Help Protecting Your Medical Practice, Your Finances, and Your Freedom
If you are facing allegations concerning kickbacks, healthcare fraud, or regulatory compliance, or for assistance with auditing, employment disputes, mergers and acquisitions, business disputes, licensing, or any other California healthcare law matter, contact the Law Offices of Art Kalantar in Los Angeles or California statewide at 310-773-0001.