As a Doctor, Do I Self-Report a DUI to the Licensing Board?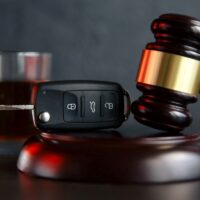 Licensed professionals are held to a higher standard than individuals in other occupations. Maintaining a professional license means keeping up with ongoing education, paying license fees, and avoiding regulatory or legal trouble. Doctors are held to especially high standards, even among professionally-licensed occupations. Certain criminal convictions can lead to sanctions or even license revocation. Physicians are people, however, and people make mistakes. If you are a licensed M.D. and you find yourself with a DUI arrest or conviction, is it your responsibility to report the offense? Will your medical license be at stake?
Below, we discuss the self-reporting requirements for doctors regarding criminal convictions, as well as the disciplinary actions the California Medical Board may take as a result of a DUI conviction. If you are concerned about the status of your medical license, call a knowledgeable medical license defense lawyer for advice and representation.
A DUI Does Not Mean License Revocation
At the outset, it's important to keep one thing in mind: A single DUI conviction will not end your medical career. The Medical Board of California is concerned with criminal convictions as well as with drug and alcohol abuse and seeks to protect patients from unethical or unsound doctors. One DUI conviction does not demonstrate to the Medical Board that you are either.
DUIs May Lead to Disciplinary Action
Although you may not lose your medical license, you may be subject to discipline by the Medical Board. In practice, the Medical Board does not typically discipline a doctor after a single, isolated misdemeanor DUI conviction. The Medical Board is concerned with whether your criminal charge and conviction are "substantially related to the profession." A single felony DUI conviction may, however, lead to discipline. Multiple DUIs can also lead to disciplinary action.
Additionally, if there are exacerbating circumstances surrounding the DUI, you could be subject to discipline. For example, if your DUI occurred while you were en route to perform medical services, if you caused injury to other people, if you had passengers in your car, if you caused substantial property damage, or if you had an especially high blood-alcohol content (BAC), you are more likely to face discipline. These aggravating factors suggest to the Board that your conduct does relate to your ability to practice medicine.
You may face discipline such as loss of insurance, probationary fees, drug and alcohol screenings, drug and alcohol treatment, and loss of employment. Additionally, a DUI conviction may affect your application to be a Medicare or Medi-Cal provider, as well as your consideration for a particular residency.
California Law Requires You to Report Your DUI Conviction
Understanding the potential consequences, then, you may wonder whether you can avoid reporting the DUI entirely. Unfortunately, you cannot. Section 802.1 of the California Business & Professions Code requires physicians, surgeons, osteopaths, podiatrists, and physician assistants to report any "conviction of the licensee, including any verdict of guilty, or plea of guilty or no contest, of any felony or misdemeanor" to the "entity that issued his or her license." Doctors are even required to report the "bringing of an indictment or information charging a felony against the licensee," prior to conviction.
Failing to self-report a DUI conviction (or a felony DUI indictment) is illegal and punishable by a fine of up to $5,000. The Medical Board, likewise, will not be pleased if you violated another law following the DUI.
Call an Experienced Medical License Defense Attorney to Protect Your California Medical Practice
For help defending against Medical Board investigations, if you are facing allegations concerning kickback, healthcare fraud, or regulatory compliance, or for assistance with auditing, employment disputes, mergers and acquisitions, business disputes, licensing, or any other California healthcare law matter, contact the Law Offices of Art Kalantar in Los Angeles or California statewide at 310-773-0001.