Why Choose Alternative Dispute Resolution Instead of Litigation in California Healthcare Disputes?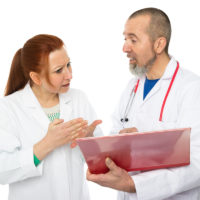 Healthcare disputes can easily become complex, drawn-out lawsuits. In many cases, these claims involve both the primary cause of the lawsuit, such as an employment dispute, as well as technical evidence, such as whether a doctor followed best practices in their field. These factors can multiply the time and expense of a trial, especially when attorneys or judges are not well-versed in the science behind these claims.
These factors and others can make alternative dispute resolution of healthcare disputes a wise choice over litigation. Los Angeles healthcare attorney Art Kalantar has decades of legal experience in the field of healthcare law and has provided representation for healthcare professionals in various dispute resolution settings. Get the experienced, professional and knowledgeable legal help you need in a healthcare dispute by contacting the Beverly Hills Law Offices of Art Kalantar for a consultation on your medical dispute.
Why choose ADR over litigation?
Alternative dispute resolution is less time-consuming: The California court system is notoriously overloaded and underfunded. Courtroom trials never occur quickly, no matter the topic. When the subject of a lawsuit is a complex trial on an issue involving technical medical evidence, parties may spend years engaging in the exchange of documents and expert testimony and educating the judge or jury on the issues in dispute. Even after a case is decided, litigants may spend several years in limbo awaiting the results of an appeal.
In contrast, arbitration or mediation can resolve a claim in a matter of weeks or months. When choosing a private form of dispute resolution, parties can select a mediator or arbitrator with a background in medicine, making it faster and easier for the professional to understand essential facts of the case. Arbitrators can also limit the amount of time parties can spend in the discovery phase of the case, reducing the volume of evidence. Parties can also choose a binding form of dispute resolution, making an arbitrator's decision final.
ADR participants can create the solution that works best for them: Alternative dispute resolution offers participants more flexibility in designing a resolution to a dispute that works best for everyone involved.
Details of a case remain private: Disputes in the healthcare field often involve sensitive subjects and high stakes. A physician's license to practice medicine could be on the line, as could a hospital or other medical facility's reputation as a safe and trustworthy medical provider. Courtroom trials are necessarily public, creating a searchable record for years to come. Private arbitration and mediation can include confidentiality clauses, allowing participants to make all details and outcomes of the proceedings private.
Resolve Your California Healthcare Dispute Efficiently and Effectively
Find out whether your California healthcare dispute would be a good candidate for alternative dispute resolution by contacting the seasoned and knowledgeable Los Angeles healthcare dispute attorney Art Kalantar for a consultation at 310-773-0001.